Creating a (miniature) exhibition to
pay respect to (massively) influential lives.
Scaling down the NY Times, "The Lives They Lived"
In an attempt at better understanding the technical aspects of Environmental graphic design, we were asked to design an exhibition poster for the NY Times' yearly installment, "The Lives They Lived", remembering a variety of influential figures that lost their lives. Along with an exhibtion poster, we were tasked with thinking about an entire exhibition to house each poster, in a scale model.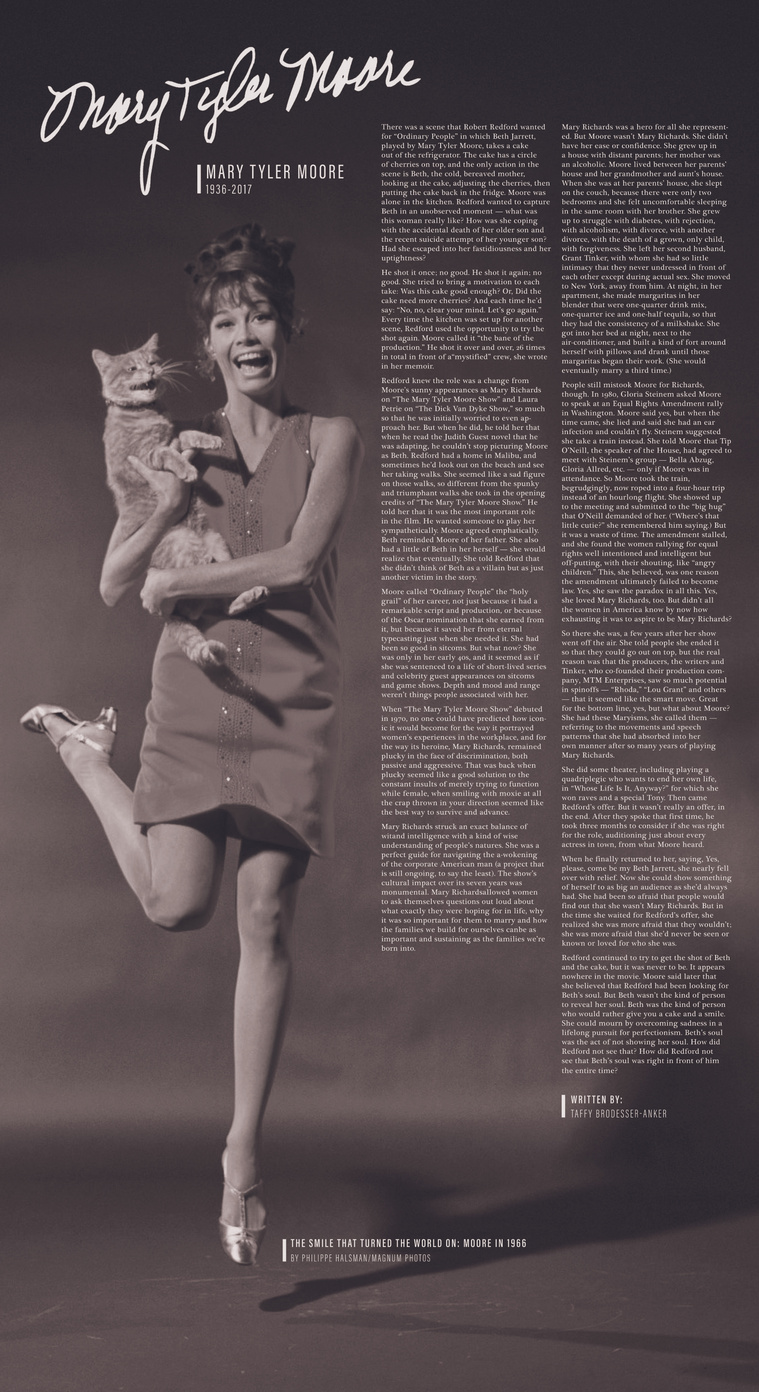 Mary Tyler Moore's Panel Debut
The NY Times, "The Lives They Lived" contains beautifully written stories and essays highlighting important individuals, and in this particular project, we were asked to use all of the text provided in the article in our panel (that's a lot of text!) With this in mind, I was tasked with creating a visually engaging poster, that was accessible to read for a variety of people.
Mary Tyler Moore was full of life, and her expressive character was my inspiration
for the exhibition panel and fulll exhibit. By using a simple image based layout,
I created a panel that complimented a full scale image of Moore.